Cooking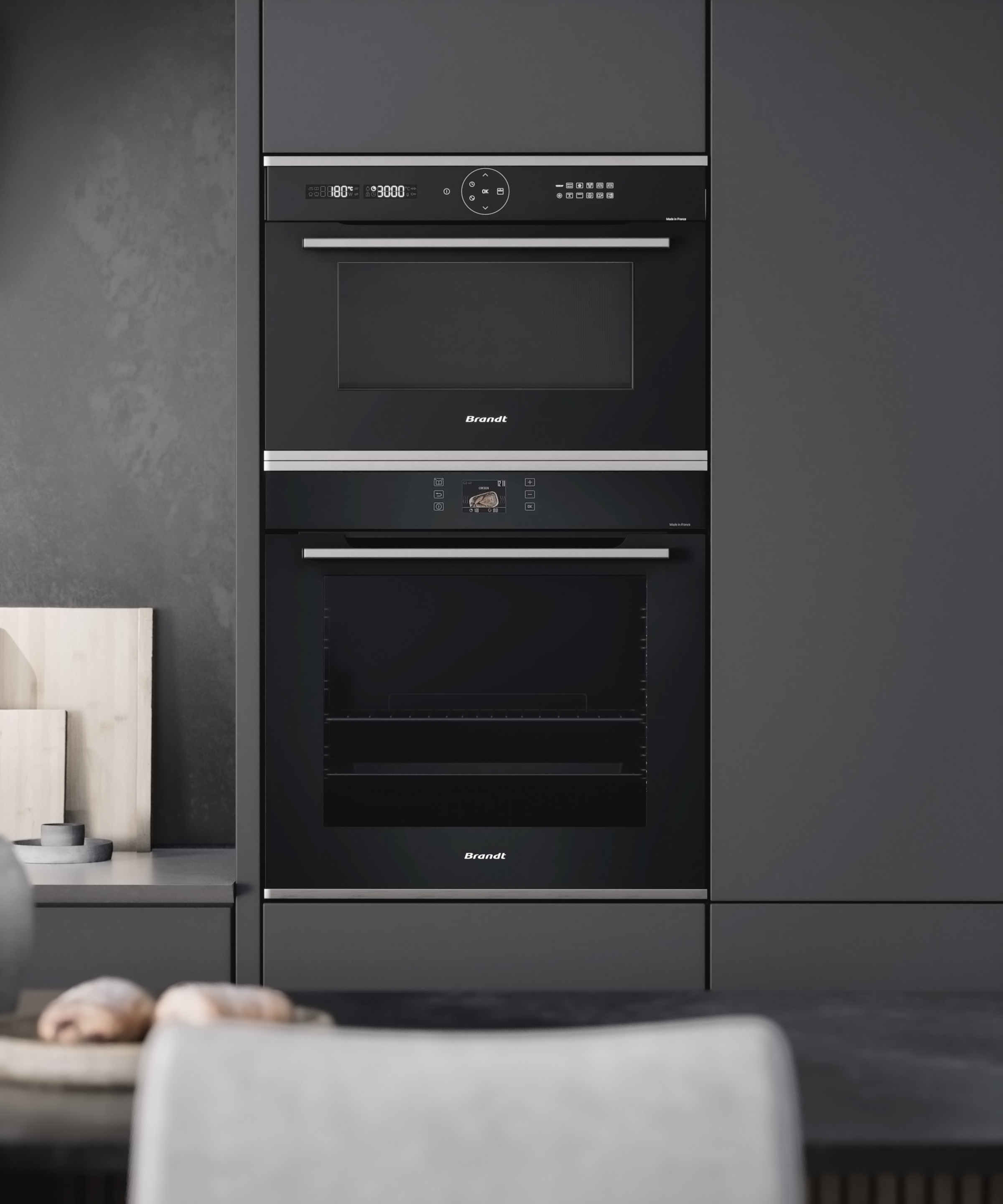 Ovens
"Origine France Garantie"
Bureau Veritas has associated the "Origine France Garantie" label to the majority of Brandt's ranges and ovens. This label guarantees the product's origin and serves as a symbol of quality and dependability for discerning consumers who value the preservation of French expertise.
Class A+: Low Consumption of Energy
Using European Energy ratings. All Brandt ovens are rated as Class A+ for energy efficiency. The insulation and temperature control systems of our ovens allow for significant energy savings.
An Asserted Design
The New Brandt collection shows a real passion for design, research, and paying close attention to every detail.
Glass accompanied with stainless steel for the exterior, are both high-quality materials that can appeal to anyone's sense of style. The 60cm ovens, in particular, boast an imposing design and ergonomically improved handles that complement the ovens' understated beauty and sleek control panels.als that can appeal to anyone's sense of style. The 60cm ovens, in particular, boast an imposing design and ergonomically improved handles that complement the ovens' understated beauty and sleek control panels.
New Simple and Easy-to-use Interfaces
Whether it has a full-color TFT screen or a central single-knob selector, Brandt user-friendly interface with touch or knob controls, precisely control the cooking modes selected, is an instant winner. No matter which model you choose, the new Brandt ovens can be programmed electronically with clarity, precision, and dependability.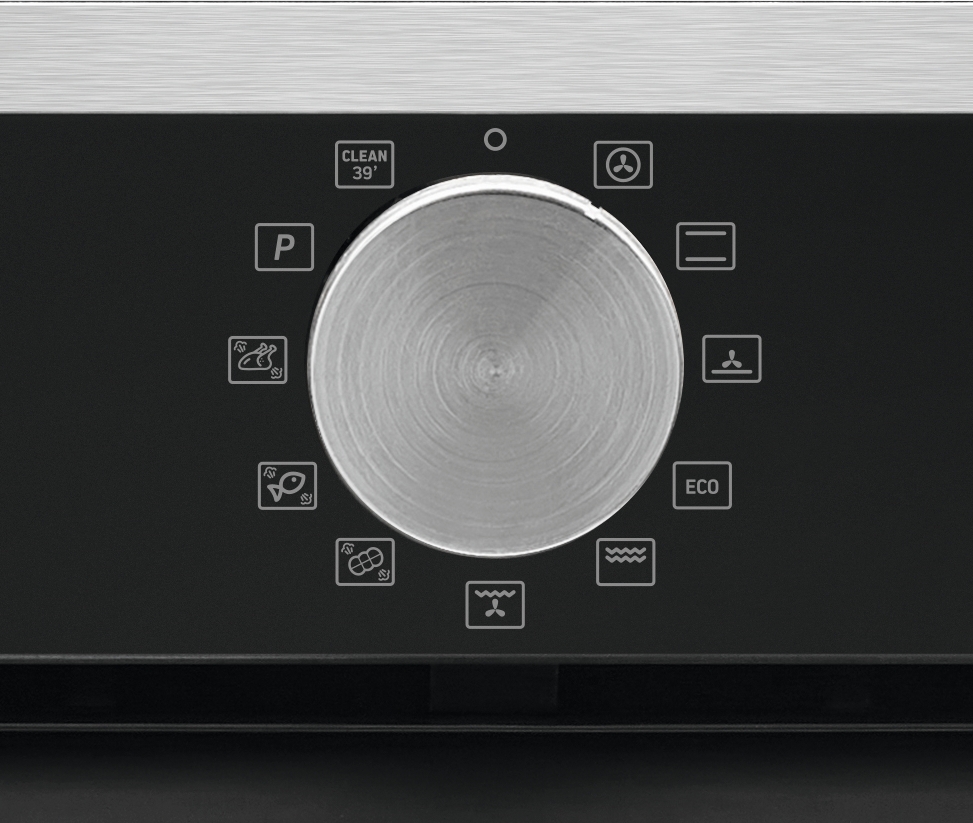 Culinary Success Is Guaranteed
Quattro Pulse System
Thanks to a patented circular heater around the fan, the heat is spread evenly throughout the oven. This means you can cook different dishes on three different tray levels at the same time without mixing the smells while maintaining the texture of each dish.
Autocook
By constantly monitoring the level of humidity and temperature variation, the oven's electronic sensors can automatically calculate all the cooking parameters according to the selected dish (temperature, cooking time, and type of cooking), making your life a whole lot easier in the "Autocook" mode.
Quick & Easy Steam Assisted
A program that intuitive and well thought out: Quick & Steam steam assisted cooking makes it easier and faster to cook fish, white meats, and poultry. Your dishes are soft, tender, golden, and crispy at the same time.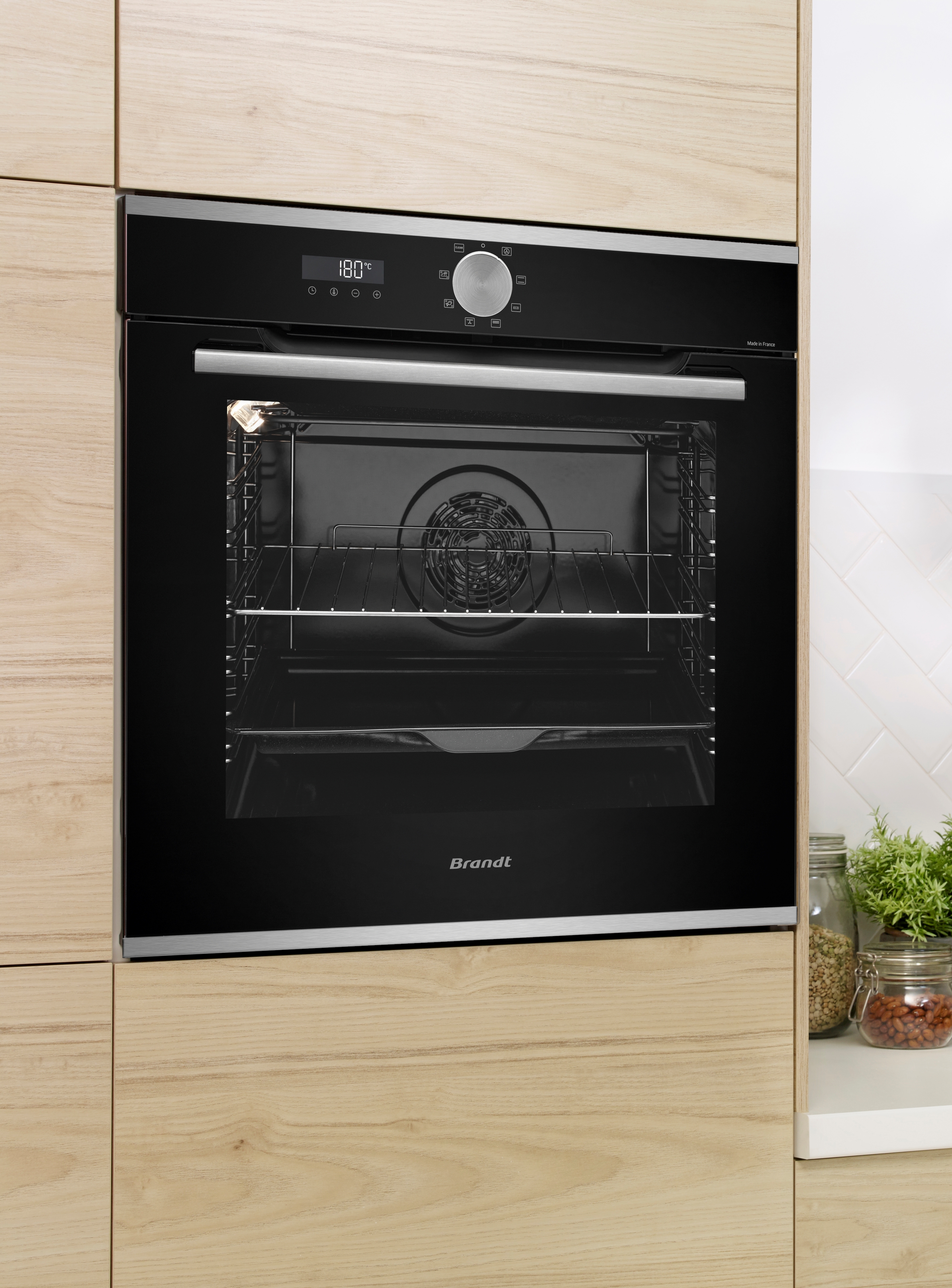 Self-Cleaning Ovens
Hydrolysis Cleaning
With this feature, you will spend less time cleaning your oven! To do so, spray your cavity with ~300 ml of water and activate the steam cleaning function by placing the knob in the Hydrolyse Function position. After 35 minutes, simply wipe the grease and fat from the oven with a soft sponge.
Catalytic Cleaning
The Brandt Catalytic Oven has a special enamel that breaks down grease and makes it clean itself. When grease appears, it spreads out over the microporous catalytic panels in the oven. The grease is then gradually "burns" off from the surface of the cavity wall. This cleaning mode is great there is no preparation needed, simply put the oven into catalytic cleaning and the cleaning starts.
Pyrolysis Cleaning
It is the most effective type of self-cleaning oven, as it provides a significantly deeper clean than other self-cleaning functions. Easy to use; the carbonised grease can be wiped away with a damp cloth after the cycle is complete.
Clean 39' is a lightning-fast function that uses the leftover heat from the previous cooking cycle to pyroclean the cavity in just 39 minutes.
Utilizing leftover heat from a previous cooking cycle, the Pyro Express function cleans the interior of the oven in 39 minutes while consuming 50% less energy than alternative pyrolytic technologies.

Microwaves
Find The Right Model for Your Home
Our collection of built-in microwaves has glass fronts, horizontally aligned handles* and controls, and premium materials to complement our ovens. They possess numerous attributes, including the ability to fit easily into a 38* or 45* cm standard recess.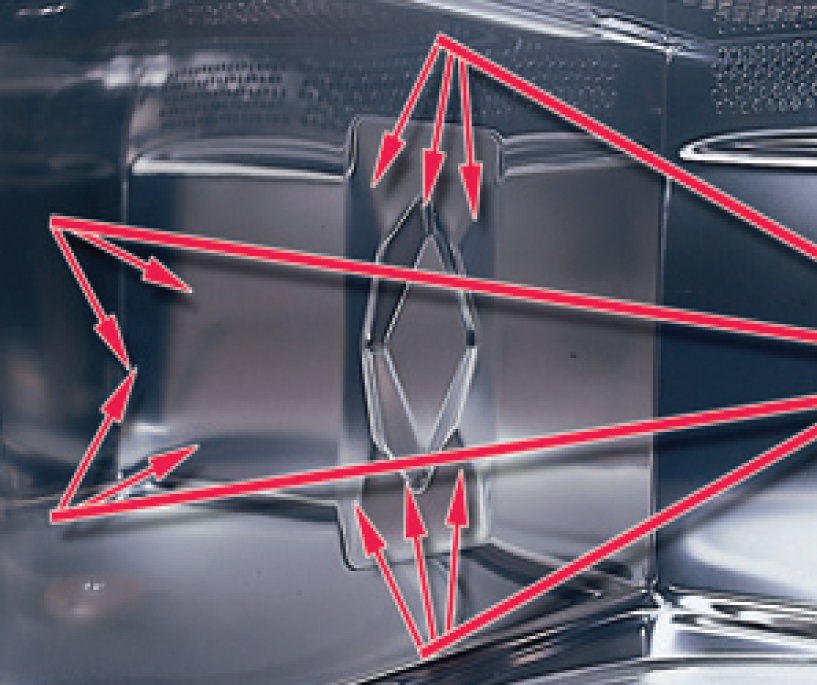 Combi
Circulating Heat
When combined with microwave energy, it cuts cooking time by 40%! Our combination microwaves have a fan-assisted cooking feature that guarantees results good enough for a professional.
Quattro System
Available on our all microwaves, this system ensures the optimal distribution of microwaves within the cavity via four wave outlets and a diffuser, ensuring that your food is defrosted, cooked, and reheated evenly.
MEMO 1/2/3
With the memory function, you can save up to three of your most-used cooking (or defrosting) programs, which you can then access quickly.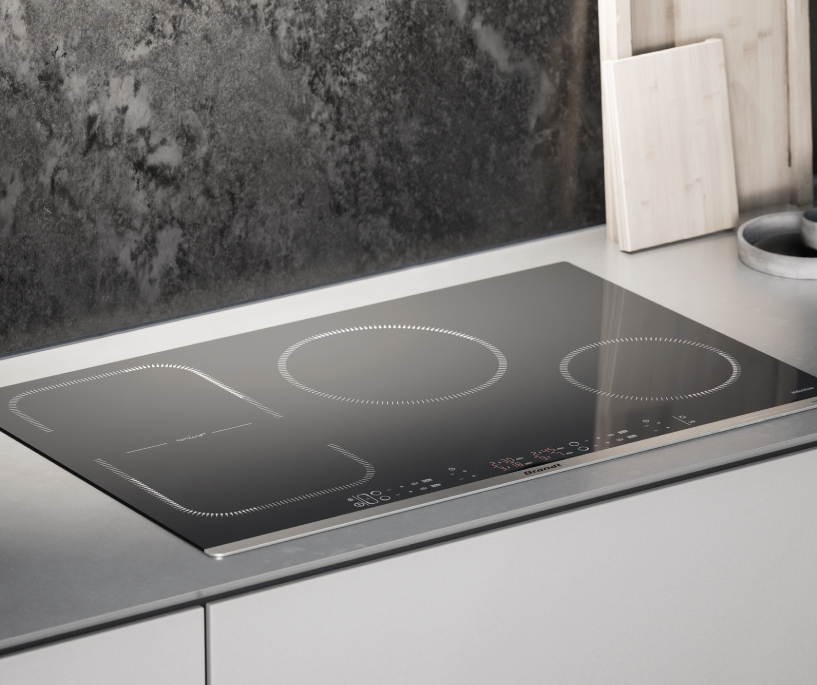 Induction Hobs
For The Best in Cooking
In the late 1980s, Brandt developed and introduced induction technology, thereby revolutionizing the kitchen hob industry.
Precision and Performance
It's easy to get meals ready effortlessly and precisely thanks to the 9 cooking power levels in each of the cooking zones.
horiZonetech
Welcome to infinity and beyond. Brandt, ever the innovator, has created a new generation of induction cooktops with horiZoneTech technology that offers maximum versatility and user comfort. This horiZone design features one of the largest, induction zones on the market, allowing you to unleash your culinary creativity.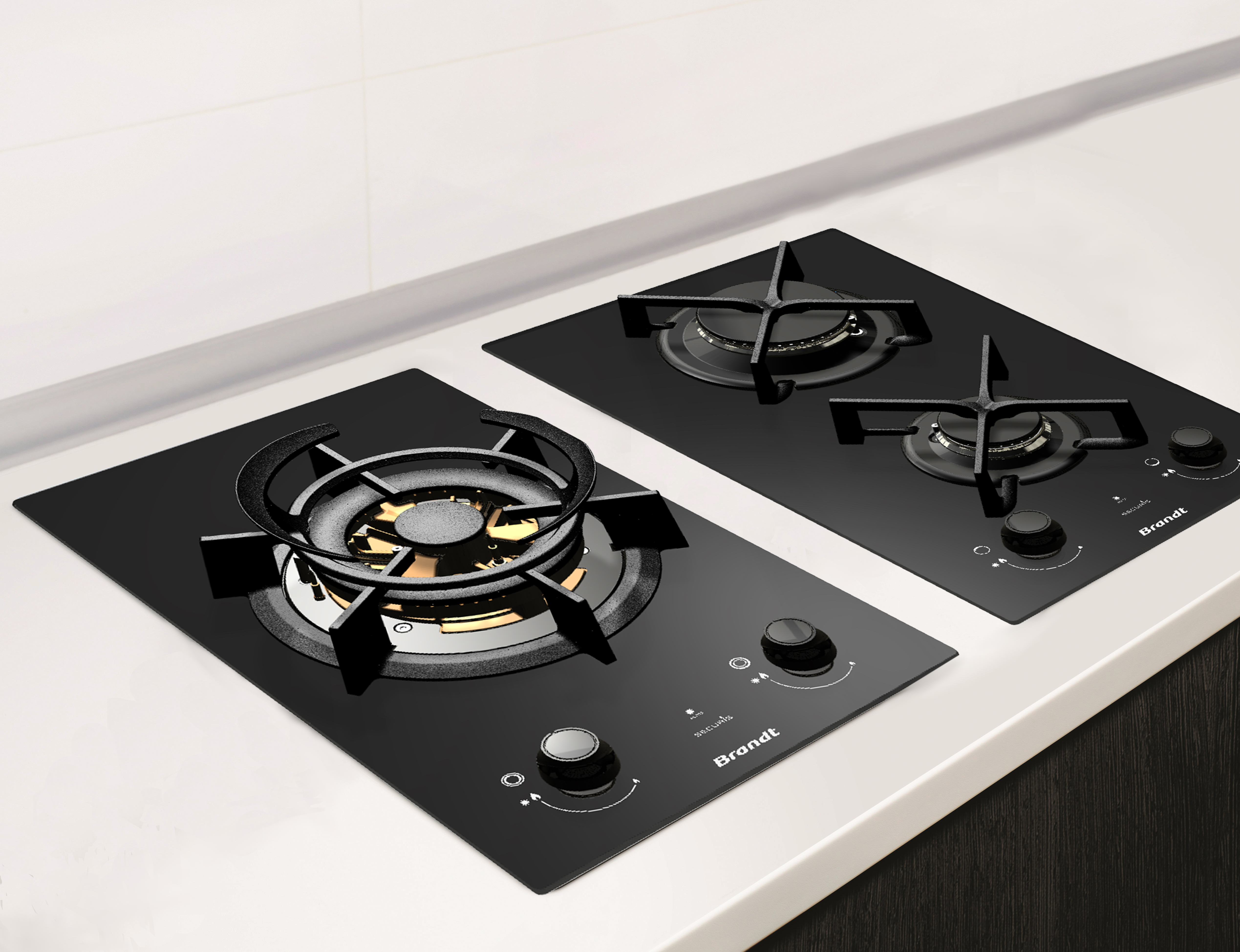 Gas Hobs
Flexible Cooking
On Brandt Gas Hobs, the different sizes of burners each have a different power level to meet your needs. For example, the 850W auxiliary burner is best for simmering, while the 3100W Super Fast burner is best for fast and intense cooking

.
Total Power
All burners have a thermocouple safety valve that turns off the gas supply quickly and automatically if the flame goes out by accident. This keeps the gas from leaking out and stops it from escaping.
Use of ease
With the ignition built into the knobs, all it takes to light the burners is a single motion.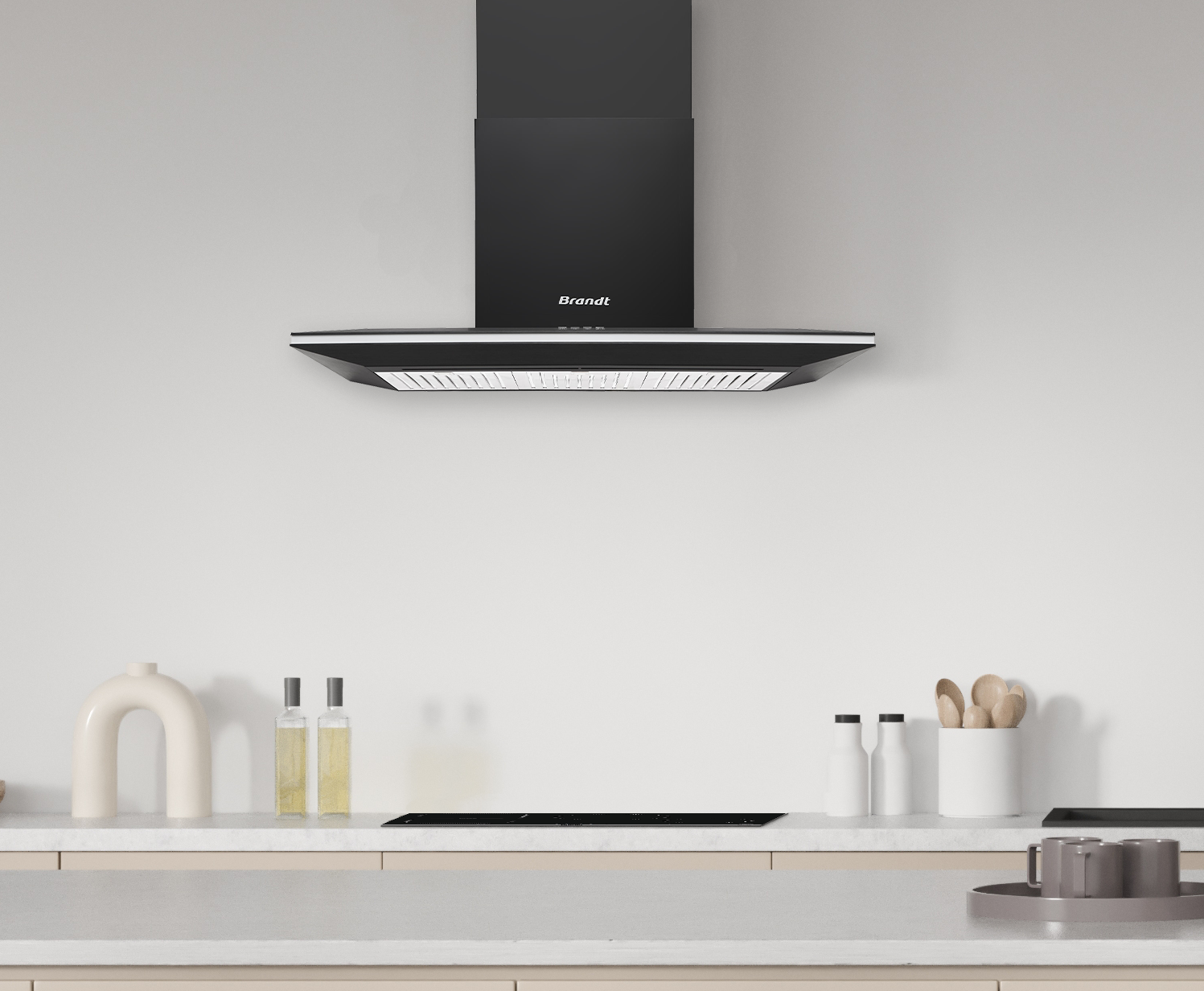 Hoods
A Wide Range of Designs
Satisfy your sense of style with a decorative wall-mounted hood or a kitchen-island extractor model.
Brandt also carry telescopic and semi integrated hoods that will fit in seamlessly with your kitchen décor.
Extraction Mode
You can choose between Extraction and Recirculation systems for Brandt hoods, depending on your needs and the size of your kitchen.
Sensitive Touch controls
Touching the sensitive glass control panel is all it takes to change the suction speed or the lighting. The control panel stays clean and the system is easy to use.